Sacred stones journey from faraway lands, a thousand hands weave hidden beads, intricate delicate dance of azure and silver, resplendent gifts of earthly delight.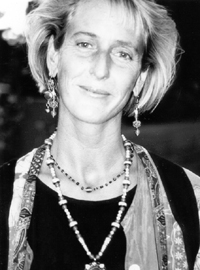 Catherine, our muse, wearing Jewelry from
Inspired Planet


Besides our splendid collection of silver, semi-precious stones and old tribal jewelry, we have a great array of prayer beads which can be held for their power, counted in meditation, or simply worn for their beauty. These include authentic Tibetan malas made with mellow wooden beads, sacred seeds and dharma charms.


Naga Beads at Inspired Planet

A new collection of beads, amulets and jewelry has arrived--from the old trade routes of the Himalayas and the tropical island of Java. The rarest are made by Nagas, considered the most dangerous and resplendent tribal people on earth. In fact, no one is allowed to visit this 21st century shamanic culture... it is taboo. Nagaland is hidden in the extreme north east of India between Sikkim, Bhutan, Bangladesh and Burma.

Warriors, Medicine Men and Virgins
Fierce warriors, wise medicine men and beautiful virgins all utilized the talismanic qualities of beads from ancient times to the modern era. Creating necklaces, earrings and ornaments with exotic beads is a way of stringing memories into stories. Those tales become legends infused with power and meaning. In one striking example, a primitive etched figure stands on an old shell reminiscent of prehistoric cave art . The image represents a mythological giant that protects the wearer.

The hunter/gatherers of Inspired Planet recently returned to the Berkshires from extraordinary travels in Mexico, Cuba, Thailand, Java, Bali, Ethiopia, Japan and Tibet collecting artifacts, jewelry, sacred images and decorative objects. Current shows include: Ethiopian Healing Wands and Icons, Tibetan Medicine Paintings, Story Beads and Power Amulets, Small Blessings-Exquisite Buddha Shrines and Siamese Portraits.